Welcome to Hope Honey Farm!
Home of the Maryland State Fair Blue Ribbon honey! 

Hope Honey Farm is a Certified Naturally Grown (CNG) urban honey bee farm outside of Washington, DC.  Maggie serves as the President of the Bowie Upper Marlboro Beekeepers Club, and is a member of the Montgomery County Beekeepers, Eastern Apiculture Society, and DC Beekeepers Alliance.  She also serves on the executive board for the Maryland State Beekeepers Association.  When she isn't herding bees, Maggie volunteers her time as an instructor for beekeeping short courses and beekeeping talks in the area.  
We sell a limited number of nucleus colonies to qualified beekeepers who have completed a beekeeper education short course.  These starter colonies are available in the spring and early summer and offer a local alternative to packaged bees.  Our nucs boast 2-3 frames of brood, 2 frames pollen/honey mix an accepted and mated local queen and 5 frames of worker bees.  We are the only Certified Naturally Grown producer of nucs in the area.  Please contact Maggie directly at maggie@hopehoneyfarm.com to get on the nuc list.

In addition to CNG honey, we are pleased to expand our product line to offer soaps, lip balms, body scrubs, bath salts, body butter, and small quantities of CNG beeswax.  For more information, please visit our Products page.
We believe in promoting beekeeper and community education with a focus on the sustainability of beekeeping.  We seek to define best practices for the beekeeping industry using the Certified Naturally Grown priorities as guides, and with the secondary focus on the agricultural products of apiculture (honey, pollen, and propolis).  Hope Honey Farm is currently the only Certified Naturally Grown (CNG) apiary inside the Washington DC Beltway.  CNG's apiculture standards are developed with the primary focus on the health of the honey bees and the sustainability of beekeeping.  For more information, please visit:  http://www.naturallygrown.org/programs/apiary-standards.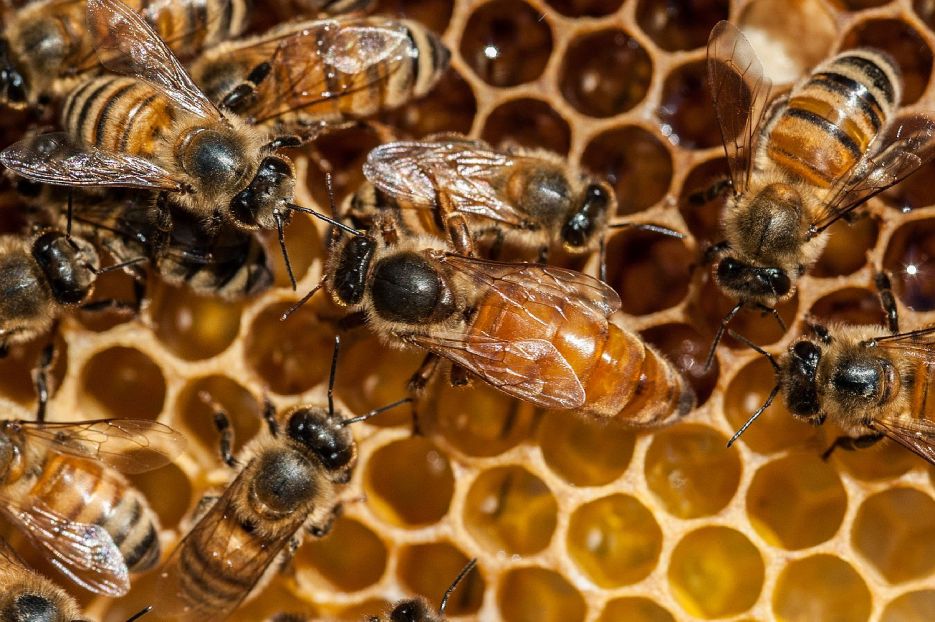 One of the queens I grafted during a workshop at the Eastern Apiculture Society conference in August 2013. Photo courtesy of Rosa Pineda.